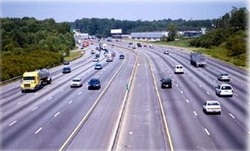 West Central Michigan Driver Education offers a range of driving instruction and training for adult learners. Our step-by-step, hands-on adult driver instruction is ideal for adult learners of all ages. Whether a student needs to brush up on rusty driving skills or is getting behind the wheel for the first time, our personable, friendly instructors equip adult drivers with all the skills needed for safe, confident driving.
Refresher Driver Education Training Courses
Haven't been behind the wheel in too long? Need help feeling more confident in high traffic or inclement weather? Our driving instructors provide one-on-one, hands-on instruction for defensive driving under any condition, including winter weather driving. These sessions are scheduled at the student's convenience in one-hour increments for as long as needed. Our driving instructors will make recommendations for how many sessions are needed based on the student's performance and improvement.
Getting a Driver's License for the First Time as an Adult
First-time drivers over 18 must pass a series of requirements laid out by the State of Michigan. Before the adult can begin practice driving, he or she must pass a 50 question exam at the Michigan Secretary of State Office. After passing the exam, the adult is issued a Temp Instructional Permit (TIP) allowing them to drive under the supervision of another adult over the age of 21.
The Secretary of State's office provides the "
What Every Driver Must Know
" handbook, which contains all the information a student needs to know in order to pass the exam we recommend that new drivers study the information in this handbook in order to pass the exam.
After the new driver has obtained his or her TIP, he or she must drive on this permit (under supervision) for 30 days or more. Once this 30 day period is over, the adult may take the final Road Skills Test from any state-appointed third party tester. Adults who pass this test may then obtain a Michigan Driver's License.
While classroom and BTW professional driving instruction is not required by the State of Michigan, some level of professional instruction is recommended for new drivers.
To prepare for the 50 question exam and Road Skills Test, new drivers are welcome to take West Central Michigan Driver Education's Segment I comprehensive training course. This course covers all the material in the initial exam, Road Skills Test and more. The State of Michigan does not require adults seeking licenses to take classroom instruction, but new drivers may find the instruction extremely helpful, not only for passing the exam, but for being a competent driver as well.
Adults seeking to obtain a driver's license for the first time are encouraged, although not required, to seek BTW instruction before attempting to pass the Michigan State Road Skills Test. A new driver who has little or no hands-on driving experience will find passing this test quite difficult, and we recommend new drivers take at least two or three hours of instruction for their own safety (as well as the safety of others on the road).
State Requirements for Adult Driver Licensing
A summary of the State of Michigan's requirements for first time adult drivers:
The new driver must be 18 or older. Those under 18 are not legally recognized as adults, and must undergo Teen Driver's Ed. Seg I and II class requirements for the graduated Driver's License.
First time drivers must pass a 50 question exam administered by the Secretary of State
Once the 50 question exam is passed, the driver will be issued a Temp Instructional Permit (TIP)
The driver must have the TIP for 30 days or longer, driving under the supervision of another adult over the age of 21
30 days after the TIP has been issued, the new driver may attempt to pass the Road Skills Test, as administered by a third party tester. (Refer to Links)
If the new driver passes the Road Skills Test, he or she is eligible to receive a legal Michigan driver's license.
Adult Driver Education Rates
We currently charge in-car driving instruction, at a rate of $60 per hour.
Please refer to the Adult Contact (PDF) below for adult training options A,B,or C, offered by WCMDE
---