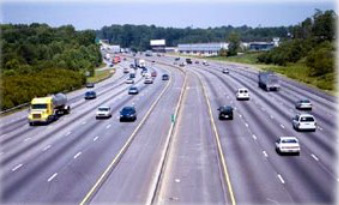 Year Round Driver's Ed Training. We strive to make Good Drivers!
West Central Michigan Driver Education is a local driving school owned and operated in Big Rapids, and serving the White Cloud, Big Rapids, Remus, Beal City, and surrounding areas.
Offering driver's education instruction to both teens and adults, West Central Michigan Driver Education is the Big Rapids area's best resource for driving instruction. Our students receive high quality driver's education both in the classroom and on the road. Classroom instruction is based on a State of Michigan approved curriculum and includes a variety of video, testing and interactive activities which provide students everything they need to know about driving safety, the rules of the road and the danger of intoxicated driving.
Our driving school instructors strive to give students the tools to drive any road, in any weather, with safety and confidence. Each student who passes West Central Michigan Driver Education's training course has been thoroughly instructed in the rules of defensive driving and driving tactics for seasonal snow, ice, rain and other adverse conditions.
When you're ready to schedule a class or training session with West Central Michigan Driver Education, or jsut need to ask questions, please call us at 231-796-0864. If you get an answering machine, be sure to leave a message, and a real person will call you ASAP.
You may also "Like" us on Facebook at
www.facebook.com/WCMDE
. There you'll find postings for upcoming class sessions, inclement weather cancellations, and other tidbits or news of interest.
More About West Central Michigan Driver Education
Our driving school emphasizes traffic rules and skills, ensuring that each of our drivers has the knowledge, confidence and skill to navigate safely in any traffic environment. Our students learn to identify safety hazards on the road and respond quickly before an accident occurs, ensuring their safety and the safety of their passengers. It's our mission to improve the safety of our Michigan roads by making drivers who are alert, confident and safe at all times.
In addition to teen driver education, we provide a range of mandatory and elective driver training services for adults. Unlicensed adults will find our Adult Driver's Ed extremely helpful for passing the Michigan State Road Skills Test, as well as for developing the confidence and skill to navigate US roads safely.
All West Central Michigan Driver Education instructors are licensed by the Michigan Department of State and certified by the Michigan Department of Education.
---